By way of saying "thank you" for all your helpful comments on our last post, we've made you a new, exclusive video demonstration.
Stained glass tracing: here's how to think about it in a very different, useful way  …
Stained glass tracing – a common mistake
You see, the trouble is, it's a common mistake to rush your tracing.
But I don't mean to rush your strokes.
No, not your strokes – just watch this video and you'll see exactly what I mean.
You'll discover what it is you just can't rush …
Turn on your volume
Hit "Play" and let the video load
Watch – and learn what we do to guarantee each stroke is a perfect stroke …
And see what you will see:
(Video not showing? Just got a rectangular black box? Maybe you need the latest version of Adobe Flash.)
Like the video?
You see the "twizzles" between each stroke?
That's what you must do.
Those "twizzles" mix your paint and also load and shape your brush. It's not "rocket science". You just need to copy what we do here.
Yes indeed, it's so useful to watch and learn.
It's how Stephen learned from me, it's how I learned from Patrick Reyntiens
And you?
All the best,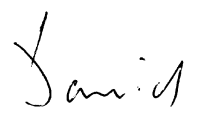 P.S. Don't miss out – start getting your own copy of our free email newsletter right now: