OK these two technique-packed DVDs cost you money, sure …
Maybe you consider it's a lot of money when there are always other calls on your wallet …

But if you reckon it's expensive, I wonder what there is to compare it with?
Maybe you've seen other glass painting DVDs?
Yes – there are a few (a very few).
So here are some really good questions:
Do other glass painters make themselves available to answer your questions? (No they don't)

Do other glass painters give you a whole forum for you to comment and enquire? (No they don't)
There's no comparison.
Maybe other DVDs cost less and are cheap.
But these DVDs are best value. Cost and value are not the same.
If you don't see how these DVDs will save you so much time, money and frustration … if you don't see how these DVDs will help you paint glass better, then – yes – I've failed to communicate what you (if you work hard) will get from it, and I am sorry about that, because I've failed you there.
Just please do consider what your time is worth.
If we can answer just one question from you, solve just one problem – how much is that worth to you?
Will you get that kind of help from ordinary DVDs?
I don't think so.
Figure out what's best for you.
For more information about the double-DVD box set, see here.

For the digital editions, please see here.
All the best,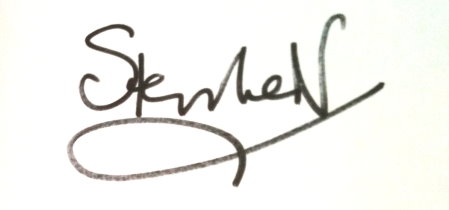 Two-DVD box set, 8-page booklet, 36 designs, digital download for immediate access