This offer is now closed
I'm sorry if you missed this offer.
The thing is, I must stick with the agreed dates and deadlines. Otherwise trust breaks down. I hate fake offers which are just designed to manipulate people into buying; I'll never behave like that. Which is why this offer is now closed.
The box-less DVDs were hugely popular and I nearly ran out.
This suggests a lot of people just want excellent information and don't want to pay for printed boxes and the extra postage which that causes.
If this applies to you, please write and tell me: I'll do something about it. I don't mean right away. I'm absolutely flat out the next six weeks with cutting and painting an angel-door for the tycoon's mansion.
So, write to me now.
All the best,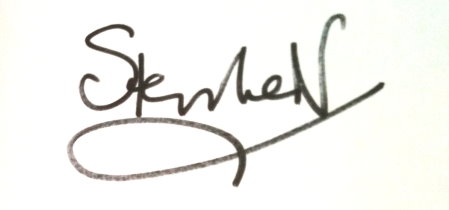 P.S. Please email me here right now. Thanks!
Reviews and testimonials
"The Diamond Lights DVD is wonderful. I can't wait to try the techniques" (Steve McKelvey, Indiana, USA)

"Absolutely spectacular, extremely well done" (Cherrie Welsh, Vancouver, Canada)

"Simply gorgeous! So very well designed, with so much care – and so informative at the same time! They should teach like this in schools and universities – the world would look much brighter!" (Saskia Klute, Brussels, Belgium)

"Just finished watching The Diamond Lights of Hampton Hall. Thank you for putting it together. Yes, I love your written guides – but, seeing the procedures performed on the television, I absorbed and understood far more" (Scott Russell, Brampton, Canada)

"It was very good to see the consistency and also the quantity of paint prepared for use, almost immediately, for tracing and flooding. So, the way that you mix the paint with the brush on the pallet, something that it would be difficult to explain only with words" (Fábio Leite de Moura Fonseca, Sao Paulo, Brazil)

"Every time I watch I notice something new and I am enjoying putting the techniques to use" (Hector MacSween, Glasgow, Scotland)

"Thanks so much for The Diamond Lights of Hampton Hall. I'm so glad I bought it as it's so clear to watch and learn from and so easy to access. Also because it's just so great to watch the project from beginning to end and see all your beautiful painting along the way" (Sara Burns, Telford, England)

"I've spent the last week watching The Diamond Lights of Hampton Hall – brilliant! … You see the consistency of the paint. You see the friction of the brush passing through it. You see the paint flowing off the brush. You see the pressure you are using or the lightness of touch. This cannot be conveyed in a still image. I could also watch what you were doing on the palette. It was so helpful and has increased my confidence" (Louise Clarkson, Stroud, England)
"I look forward to watching it again and again and again!" (Kam Kumar, London, England)"I watched the The Diamond Lights this evening (for, no doubt, the first time) and have already picked up lots of tips. My husband (formerly a lecturer in electronics) watched it with me and thought it was one of the best instructional videos he has ever seen" (Dorothy Collard, Basingstoke, England)

"I bought the Diamond Lights DVD last month and I think it is wonderful" (Alison Mortiss, New South Wales, Australia)

"To have such valuable information packed onto these DVDs makes the world of difference to me" (Susan Adams, Aukland, New Zealand)

"I loved the Diamond Lights – it is the necessary complement to your books" (Enrique Perez, Cadiz, Spain)

"Truly amazing!" (Giusi Corimbi, Siniscola, Italy)

"The Diamond Lights arrived this pm and I put it into the laptop and sat transfixed for the whole program! Way to go! This is a totally professional presentation and so captivating! I could not stop or pause it till it was over. All I can say is WOW! And I have read the guides regarding the tracing, palette, highlights, staining etc. but to see it start to finish is so completely different. The old saying 'a picture is worth a thousand words' is absolutely right! This is a hit! No, a home-run! I will watch this over and over to glean every speck of information you so wonderfully placed there for me to get. I am amazed. Thank you!" (Jack Allen, LaPorte, Indiana, USA)

"Just received your beautiful movies … I look forward to learning everything I can about this timeless art. I believe I've found the best teachers in the world. Thank you!" (Jody Gordon, West Topsham, USA)

"So informative! I will enjoy coming back time after time to study in depth your brilliant techniques. Thank you for all your hard work" (Pam Bennett, Barnstaple, Devon)

"I am playing the Diamond Lights as we speak: it's the best – EVER!" (Patricia Altair, Lakewood PA, USA)

"I know I will refer to this film again and again" (Astrid Boyce, Arlington, USA)"I have spent loads of money on courses and books but it was only when I found you and The Diamond Lights of Hampton Hall that I made any real progress. Such a small investment in your materials has helped me so much more than any classes I have paid for. The quality and content are superb!" (Angela Townsend, Watford, England)

"I was at art college for many years and I never learned as much about brush-work as I learned from The Diamond Lights of Hampton Hall" (Daniel Grundy, Bolton, England)

"This DVD [The Diamond Lights of Hampton Hall] is unsurpassed. Without a doubt it is one of the most important contributions to real glass painting and silver staining techniques in this last century. No disrespect to Patrick Reyntiens or Albinus Elskus, but it is true" (Graeme Mills, Hastings, England)

"I was practically glued to the two films from start to finish. Lots of tips and details" (Ivan Liew, Sydney, Australia)

"… the explanations of tracing and silver staining are excellent – really clear and easy to follow" (Andrew Douglas, Atlanta, USA)

"I learned so much … You two are amazing for sharing your skills and your wealth of information" (Shereen Timmerman, Spring Valley, USA)

"What great service! I came home to find the DVDs and a personal letter from you. Thank you very much!" (Mirka Jucha, Ter Apelkanaal, The Netherlands)

"Just a quick note to firstly say thanks and congratulations on the Hampton Hall DVDs – they are most informative and very, very professionally done, not only the filming but I have to say also your narrator who has the voice of a king" (Phill Kibblewhite, SGO Designer Glass, New Zealand)

"the 'how to' details are absolutely impressive and invaluable" (Brigitte Bleses, Ontario, Canada)

"An excellent set of DVDs, well worth the price" (David Gomm, author of The Stained Glass Newsletter, Provo, Utah, United States)

"I have watched both films and I think they are wonderful. I love the way you have set the stage for painting, the music you've chosen, the clear and concise commentary – the drama of it all is amazing and 'Performance' (in more ways than one) perfectly describes what is taking place. It is great to be instructed in such an inspiring way, and I look forward to watching these films many more times!" (Chris Bates-Brownsword, North Plympton, Australia)